About South Main Chiropractic
Dr. Philip Mahan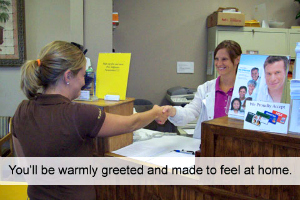 opened South Main Chiropractic in 2000, to serve the Lexington community with natural, safe, and effective chiropractic care.
Our Philosophy
At South Main Chiropractic, we care for your health naturally, without drugs or surgery. Chiropractic will help your nervous system to function at its highest level, allowing your body to express its natural healing abilities.
You'll be pain-free and living your optimal life without the use of drugs or surgery.
Specializing in Extremity Care
Dr. Mahan is a Certified Chiropractic Extremity Practitioner (C.C.E.P) and is the only doctor in our area who has earned this qualification. Extremity care enables us to help with pain and injury in all parts of your body, such as:
Shoulders
Knees
Wrists
Hips
Ankles
TMJ
And many more! With several of the most modern techniques, including low-force instrument adjusting, we're able to care for all types of conditions.
Our experienced care will give you the benefit of truly effective healthcare, getting you back to doing what you love. Call today to start! (336) 243-8000
---