THIS HORMONE LINKED TO AN INCREASED MORTALITY RATE IN MEN!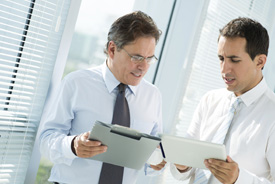 I want to tell you why you definitely do not want to be low in this hormone. If you want to live a long, fruitful life, you might want to pay attention to what I'm about to share with you. Mortality is the condition of being susceptible to death.
If you're like most of the men over 35, you know you have to take care of yourself to avoid a chance of increased mortality.
A report published in one of the issues of the journal Heart, 2010 Nov; 96 (22): 1821-25 revealed an increased risk of premature death from all causes plus cardiovascular disease among men because their testosterone levels were low.
There were also some researchers at Royal Hallamshire Hospital in Sheffield, England that recently analyzed data from 930 men with cardiovascular disease who underwent elective coronary angiography in a cardiac referral center between June 2000 and June 2002.
Here's what they did. They measured the serum total testosterone and bioavailable testosterone the day of the procedure. This information was noted and saved.
Then the subjects were followed for an average of 6.9 years, during which 129 deaths occurred.
Twenty-one percent of those with deficient bioavailable testosterone levels DIED from all causes over follow-up, compared to 12% of those with normal levels.
Borderline low levels of total testosterone were also associated with an increased risk of dying over follow-up. Don't wait! Your life could depend on it.
Other than decreased vitality, energy and "Manly-ness" you are putting your self and the ones you love who depend on you at risk of losing you too.
A simple hormone test and some all natural supplement creams could be all you need to steer you back in the right direction.
Call or email me today to learn more about these simple options for you.
Yours in Health,
Dr. Philip A. Mahan, D.C., C.C.E.P.
336-243-8000
www.southmainchiropractic.com
drphil@southmainchiropractic.com