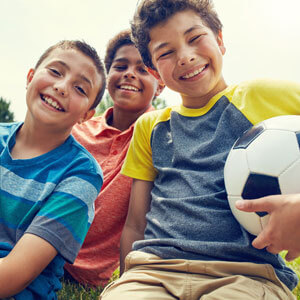 As the trees in Lexington begin to display their vibrant hues of red, orange, and yellow, fall sports enthusiasts, both young and old, take to the fields and courts to indulge in their favorite games. Whether you're a parent cheering on your child from the bleachers or a seasoned athlete yourself, the thrill of the game is undeniable. However, with increased physical activity comes the risk of injuries. That's where we, at South Main Chiropractic in Lexington, NC, step in.
Why Fall Sports Are So Important
Engaging in fall sports like football, soccer, and volleyball is not just about scoring points or winning trophies. They're pivotal in fostering teamwork, discipline, and maintaining physical health. Yet, just one injury can halt all that progress, leading to missed games, reduced training, or long-term damage.
The Common Culprits
While every sport comes with its set of risks, fall sports, given the nature of outdoor terrains and high-contact gameplay, can result in:
Strains and sprains
Dislocations
Fractures
Concussions
Spinal misalignments
How South Main Chiropractic Can Help
As experts in neuromuscular disorders, our team at South Main Chiropractic specializes in diagnosing, treating, and preventing injuries and health conditions related to the spine and joints. Our solutions are:
Natural: Chiropractic care avoids invasive surgeries and heavy medication.
Preventive: Regular check-ups can catch and rectify minor misalignments before they lead to major issues.
Rehabilitative: If you've suffered a fall sports injury, we help in speeding up the recovery process and ensuring that your body regains its optimal function.
Enhancing Athletic Performance with Chiropractic Care
It's not just about injury recovery. Regular chiropractic adjustments can:
Boost athletic performance
Enhance flexibility and agility
Reduce the risk of future injuries
Athletes ranging from beginners to professionals can benefit immensely from our specialized care. Through spinal adjustments and rehabilitative exercises, we help ensure that your body is perfectly tuned and balanced, allowing you to play your best game yet.
In Conclusion
So, as the excitement of fall sports begins to fill the air in Lexington, NC, don't forget to make chiropractic care a part of your routine. Whether you're a player aiming to enhance performance or someone looking for swift recovery post-injury, South Main Chiropractic is your trusted partner.
Come on in and let us assist you in achieving your best athletic self. After all, a healthy spine is the backbone of an excellent sports season!